According to Car Magazine, a Maserati variant of the LaFerrari will reportedly debut in 2015 as a spiritual successor to the 2004 Ferrari Enzo-based Maserati MC12.
Although these claims may seem a bit outlandish, such a car is far from the realm of impossibility and if it turns out to be true, then this yet unnamed Maserati hypercar will feature many of the systems from the LaFerrari and strengthen the ties between Ferrari and Maserati even further.
As a result, this new Maserati could utilise the same chassis, suspension, electrical systems and powerplant of the LaFerrari albeit without the eco-focused hybrid systems. Consequently, the car could feature a detuned version of the 789hp 6.3-liter V12 engine fitted to the LaFerrari or Maserati could instead opt for a quad-turbocharged variant of the Maserati Quattroporte's 3.8-liter V8.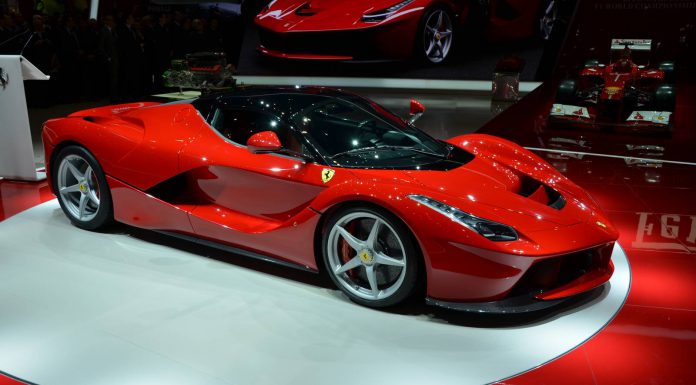 Unsurprisingly, Fiat officials would never allow such a Maserati hypercar to overshadow the LaFerrari, but with that being said it will be lighter than the 1255kg LaFerrari thanks to the absence of the hybrid batteries.
Finally, just 50 examples of the so-called 'LaMaserati' are expected to be produced each featuring a price tag over €1 million.
[Via Car Magazine]