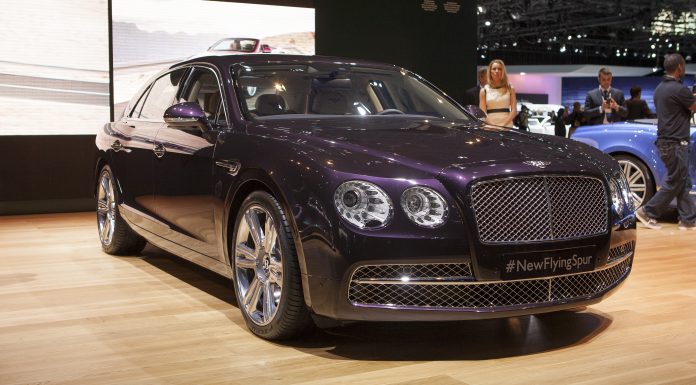 Bentley kicked off the year by showing the Bentley Continental GT Speed Convertible at the Detroit Motor Show 2013 and later on the Bentley Continental Flying Spur at the Geneva Motor Show 2013. Now showing at the New York Auto Show 2013 is the new Bentley Continental Flying Spur making its first North American debut, alongside it is the flagship model considered to be the pinnacle of British luxury motoring, the updated Bentley Mulsanne.
The new Bentley Flying Spur will be powered by a 6.0-litre, twin turbo W12 engine, coupled to a ZF eight-speed transmission. Developing 625hp and 800Nm of torque, the new Flying Spur features more power than any other Bentley four-door in history. A 14 per cent improvement in the power-to-weight ratio over the outgoing model delivers a breath-taking 0-60 mph time of 4.3 seconds and a top-speed of 200 mph (322 km/h).
As for the updated Bentley Mulsanne, it comes with a new Comfort Specification, which adds more comfortable headrests, footrests and duck down filled loose cushions. Additionally, the new car can be ordered in the Entertainment Specification which adds rear picnic tables featuring an iPad and wireless keyboard which fold into the passenger and driver's seats, as well as dual 8-inch LCD headrest TV's featuring a 20GB hard drive and DVD player. Completing the Entertainment Specification is a set of Bluetooth headphones and remote control.
Also showing for the second time in North America is the Bentley Continental GT Speed Convertible which comes with a technical infotainment system, a twin-turbocharged 6.0 liter W12 engine, new wheels, new exhaust tips and a luxurious interior.