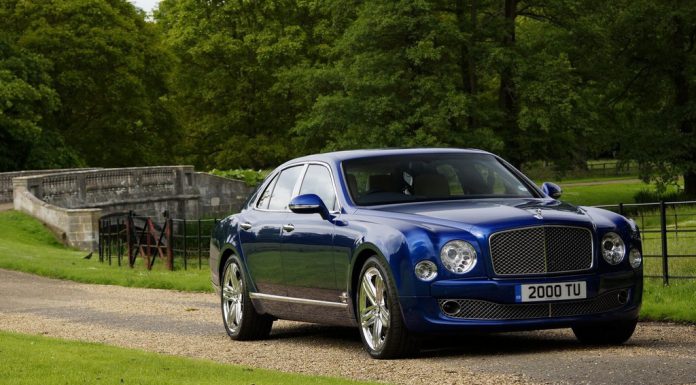 Bentley has previewed an updated version of the Mulsanne ahead of its official debut at the upcoming 2013 Geneva Motor Show in March and although no changes are apparent when first seen, the 2014 Mulsanne features a host of new luxury features in the cabin.
Most prominent is the new Comfort Specification, which adds more comfortable headrests, footrests and duck down filled loose cushions. Additionally, the new car can be ordered in the Entertainment Specification which adds rear picnic tables featuring an iPad and wireless keyboard which fold into the passenger and driver's seats, as well as dual 8-inch LCD headrest TV's featuring a 20gb hard drive and DVD player. Completing the Entertainment Specification is a set of Bluetooth headphones and remote control.
Further interior improvements have then been undertaken, with the 2014 model now featuring privacy curtains, rear door armrest storage compartments and a new set of bespoke luggage produced by Italian company, Schedoni featuring two large cases, two small cases and two foldable garment bags.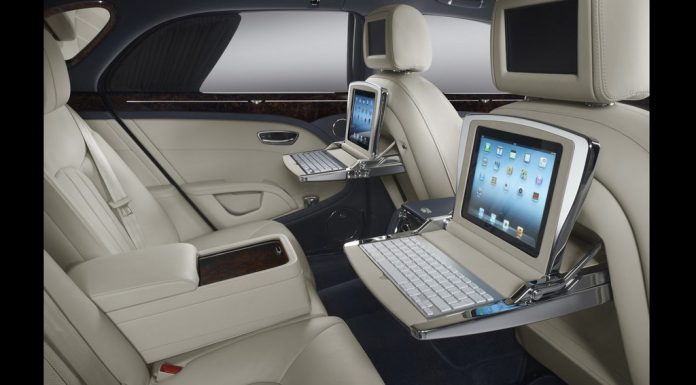 Bentley's board member, Kevin rose stated, "The new features of the Mulsanne blend striking design with the latest in technology integration, enabling our pinnacle model to offer the grandest of touring experiences. The Mulsanne presents unrivalled luxury and effortless performance, and these enhancements will help broaden the appeal of the Mulsanne in new and emerging markets."