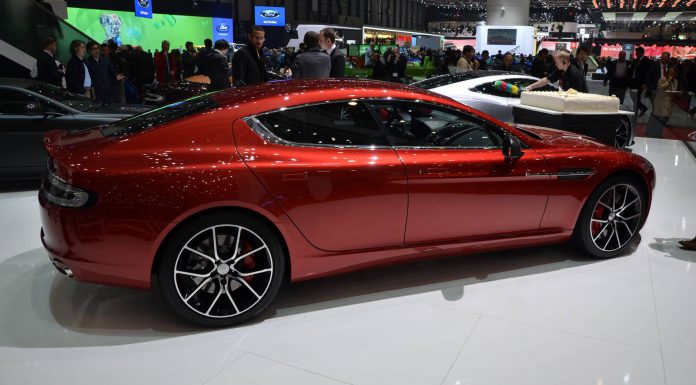 In its centenary year, Aston Martin has a fine range of new releases at its stand for the Geneva Motor Show 2013. One of the hottest is this, the Aston Martin Rapide S. The Aston Martin Rapide S is the fastest four-door Aston ever produced. It improves upon the standard Rapide with a wide range of new features. Take a look at the gallery below for all the details.
The Aston Martin Rapide S was formally unveiled over a month ago yet this is the first time we get to see the car in Europe at an event. It features a new bonnet structure and seven new body panels. The all new Gen4 AM11 engine sits 19mm lower in the chassis and the aerodynamic profile is enhanced by the new rear boot lid spoiler.
The Aston Martin Rapide S features a 6.0 Liter V12 engine producing 550 horsepower and a torque of 457lb-ft at 5,000rpm. It will reach the 60mph mark in 4.7 seconds, quicker than the former Rapide which only manages 5.1 seconds. The top speed of the Rapide S is 190mph. The ride is improved with Gen4 Adaptive Damping which allows the driver to choose between three modes; Normal, Sport and Track.

It is expected to go on sale very soon. If you want more details on the Aston Martin Rapide S, feel free to click through the embedded link.