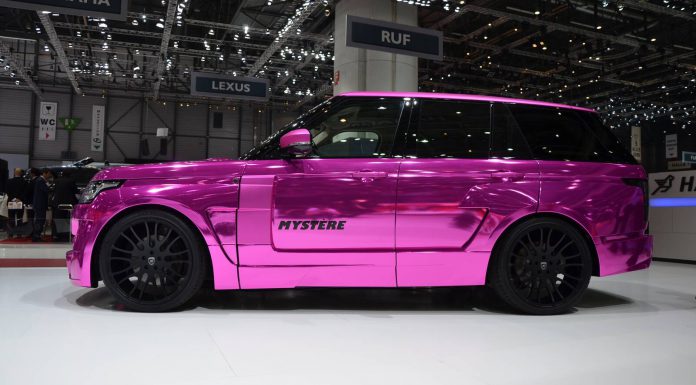 Hamann have the Hamann Mystere on display at the Geneva Motor Show 2013. It lives up to its name too. The colour leaves those that view it incredibly confused. It is one of those cars that you either love for being over the top, or loath for being so in-your-face.
The Hamann Mystere is of course based on the latest Range Rover. It features a full wide bodykit including new fenders, a new bonnet, front bumper, front spoiler, rear bumper and side sills. The Range Rover now sits 80 mm wider than before.
The bodykit is covered by a mirror-like pink paint for the body and a matt-effect version for the upper parts. Suspension parts bring the Mystere 40 mm closer to the pavement.
The Hamann Mystere features either three-part "Edition Race" with a polished rim flange and Titan bolts or the single unit variant "Unique Forged". Continental tyres, size 305/30/23 are mounted to all four wheels.