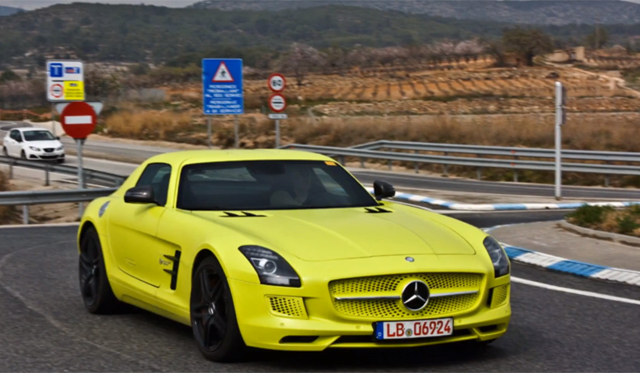 The Mercedes-Benz SLS AMG E-Cell has been testing for so many years now, that we're beginning to wonder just when the previously announced production variant will hit the streets.
As further proof of just how stringently Mercedes-Benz is testing the electric powered supercar, the Neon Yellow, or lumiletric magno Mercedes-Benz SLS AMG E-Cell first reveal at the Detroit Motor Show 2011 was recently spotted testing in Barcelona Spain.
Despite featuring an electric-powerplant, the Mercedes-Benz SLS AMG E-Cell actually promises to be the fastest road-going car Mercedes-Benz has ever produced with its engine delivering 740hp and 1,000Nm of torque.