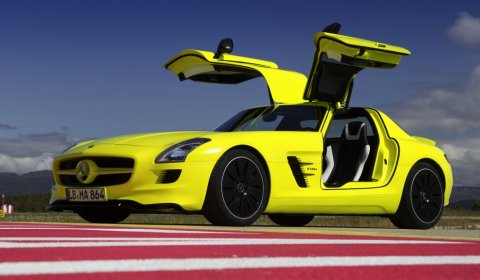 The Mercedes-Benz SLS AMG is a sports car known to us all. The SLS AMG E-Cell is its environmental friendly brother. According to Daimler CEO Dieter Zetsche, the all-electric super/sports car will be available for order in 2013.
The SLS AMG E-Cell has an acceleration to 100km/h in just 4.0 seconds, a scant 0.2 seconds behind its conventional family member. It is all made possible by using a 324-cell lithium-ion battery pack and 12,000rpm, 480kW motors at each end. The range of the vehicle stays unknown up this moment.
More on the SLS AMG E-Cell, please click here.