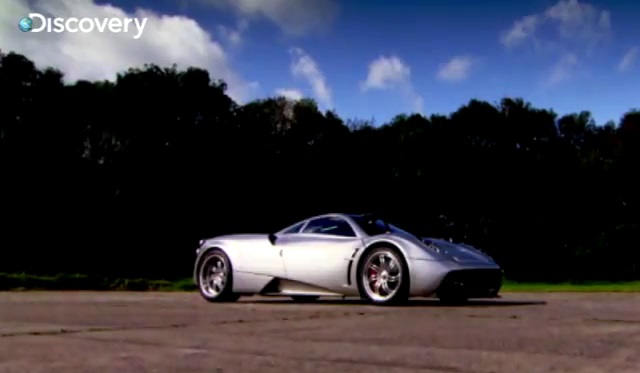 Fifth Gear Season 22 Episode 2 airs on Discovery tonight at 8pm and they have released a preview video of what to expect in this episode. It includes a segment on one of our favorite hypercars the Pagani Huayra, the current Top Gear Top Gear Power Lap Record holder with a time of 01:13.8.
In the Fifth Gear Season 22 Episode 2, Jason Plato takes the Huayra past the 200mph mark. This will be the third car to be featured on Fifth Gear breaking the magical 200mph mark after the Noble M600 and the Lamborghini Aventador.
Other than the Huayra, Fifth Gear Season 22 Episode 2 features Vicky Butler Henderson in the Land Rover Bowler EXR, an off-roader that weighs just 1800kg. Based on on the Range Rover Sport, it produces 550hp with a naught zero to 62mph time of 4.2 seconds. The head to head challenge will feature Tiff Needell pitting the Audi R8 Spyder against the new Porsche 911 Cabriolet.