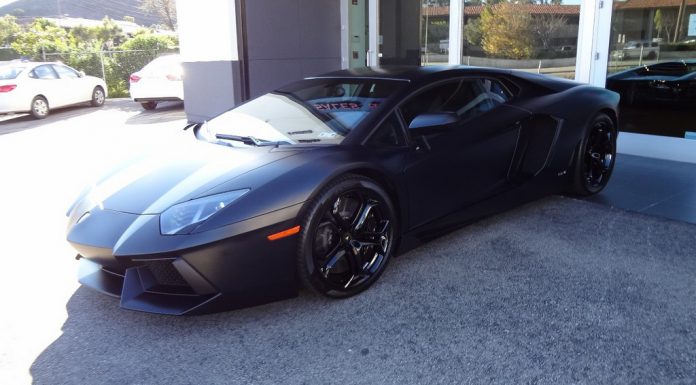 Just last year, Kanye West received a gloss black Lamborghini Aventador LP700-4 from his then new girlfriend Kim Kardashian. Fast forward to 2013 and the recent announcement that Kim is pregnant with Kanye's child, the rapper has prompted him to reportedly sell his beloved supercar with the help of Calabasas Luxury Motor Cars to make way for a new, child-friendly, Mercedes-Benz G63 AMG.
Despite Kanye West being captured driving in his Aventador – which was wrapped matte black just after he received it – multiple times, the listing claims that the car has only travelled 1,433 miles meaning this is basically a brand new Aventador!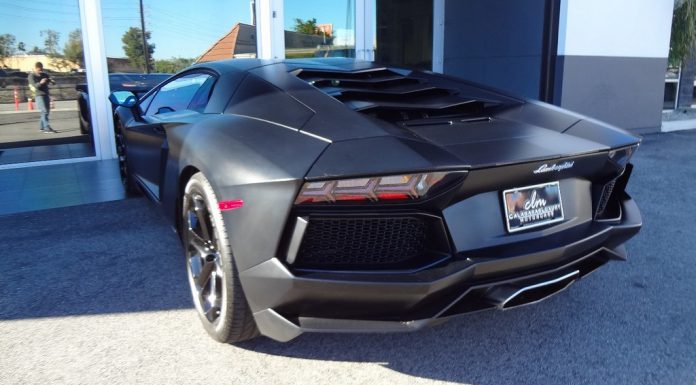 It's yet to be confirmed whether or not this is indeed as it features black brake calipers compared to the yellow ones fitted to Kanye's, but it could in fact be his.
Although it's currently unclear the exact price the car sold for, it was up for grabs for $444,995.