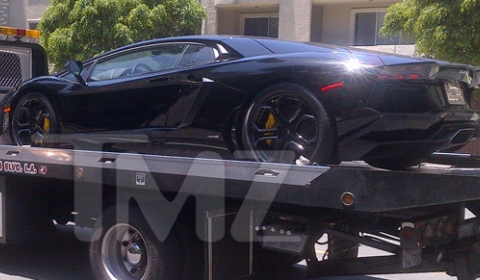 Kanye West is a known artist, rapper, producer and lover of Kim Kardashian. Over the past few days West managed to hit the frontpages of celebrity gossip websites with respect to two stories both linked to supercar manufacturer Lamborghini.
First of all, West received a $750,000 Lamborghini Aventador from his girlfriend his 35th birthday yesterday. But Kanye can't play with it yet because he's in Ireland on the Watch the Throne tour.
At this tour he will play his new single Mercy. The clip of the new song features a Lamborghini Gallardo parked inside a garage. While the supercar is filmed, Kanye sings in the lyrics "Murcie-lago" a couple of times throughout the song. But it is not a Murci, Mr West!
Kanye clearly doesn't know his Lamborghini models. We look forward to the first encounter with the Aventador. Kanye will surely think it is some cheap-ass Gallardo of some sort.