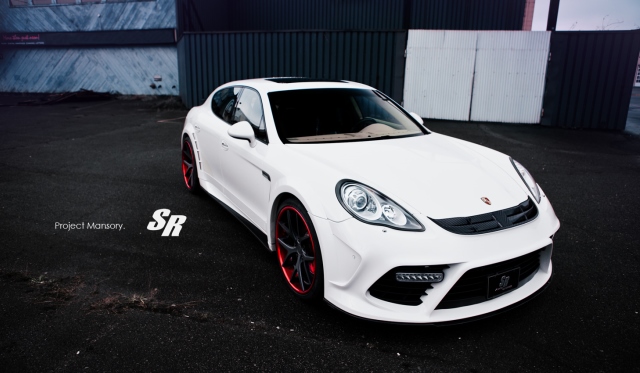 We first saw the Crimson Crusader Porsche Panamera GTS last year from Canadian tuning shop SR Auto Group teaming up with PUR Wheels who offered the Davinci red PUR Four Depth wheels for this particular project. Davinci Red is a concept created by PUR Wheels to bring a bit of color back to the wheel industry.
The Crimson Crusader went back to their workshop to get a more vibrant color added to its skin. It's also the first Mansory Porsche Panamera in Vancouver featuring Mansory cosmetics including the front bumper, mansory front fenders, rear fender arches and a Mansory rear bumper.
They ended up lowering the car using a Basics lowering system before placing it on the PUR Four Depth wheels measuring 22×9.5 inches at the front axle and 22×11.5 inches at the rear axle. They feature a modern black finish and a Davinci red lip to complement the white body paint, brake calipers and taillights.