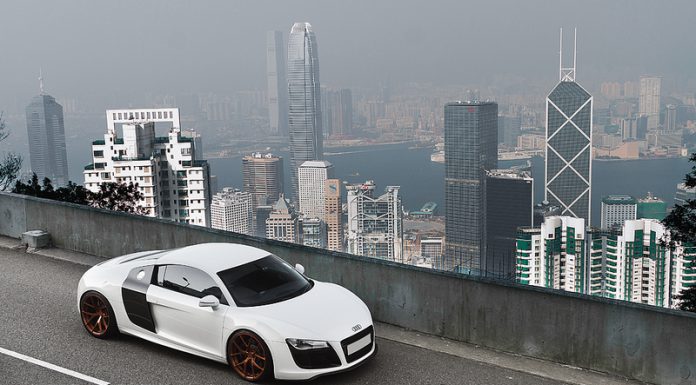 It seems as though fitting gold/bronze aftermarket wheels to supercars could become the latest trend after we showed you a one-off Aventador on Rennen Forged bronze finish wheels and the latest supercar to come fitted with similar wheels is the following Audi R8 V8 wearing wheels courtesy of PUR wheels.
Even though no measurements have been given of these exact units, we can confirm that they are of PUR wheels' three-piece forged 4OUR range and that the following pictures were shot in Hong Kong.
While scrolling through the impressive gallery, you may notice that this particular Audi R8 V10 has been fitted with an aftermarket front bumper which extensively adds further aggressiveness to the car.