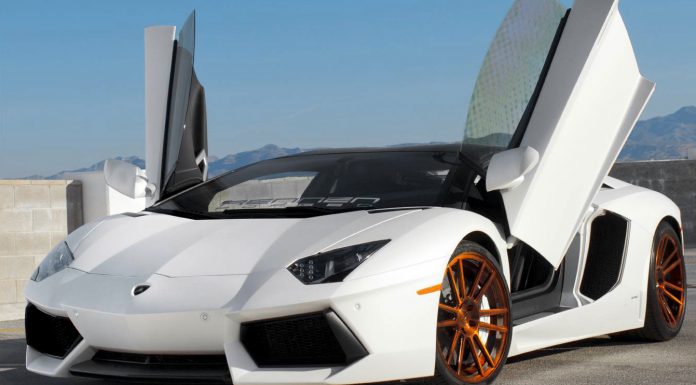 The Lamborghini Aventador LP700-4 may have only been on the market for less than two years, but it's already become a favourite for tuners and wheel manufacturers all around the world, with the latest company to jump upon the Aventador bandwagon being wheels manufacturer Renner Forged.
To help launch the firm's new two-piece Forged RL series, they recruited the help of the following gloss white Lamborghini Aventador.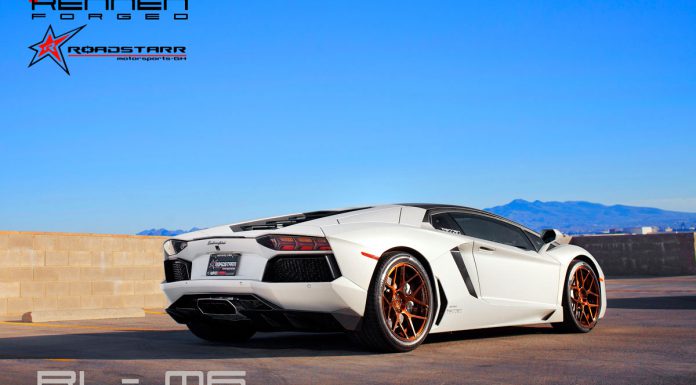 The new RL (reverse lip) wheels are a revolutionary set of heels which combine the strength and performance of a forged monoblock completed with a fully forged center-out combination and then some aggressive concavity and a deep lip finish to create the first set of wheels of its kind anywhere in the world.
The following Lamborghini Aventador was then fitted with a set of gloss bronze tinted RL-M6 wheels which certainly help to create a very unique Italian exotic.