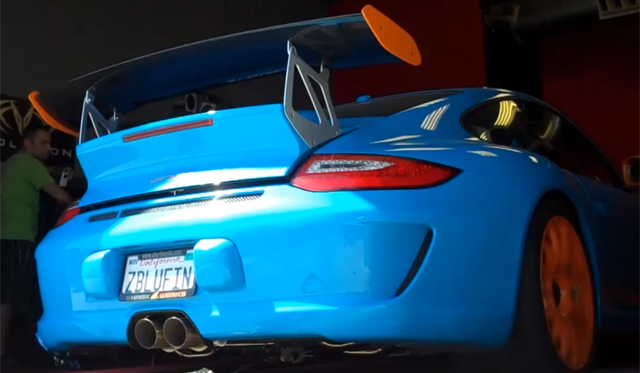 Over the years, the team at SharkWerks has become synonymous with Porsche 911 tuning thanks to the fitment of their extensive upgrade packages as well as their exhaust systems.
In the following clip, you'll see the American company's latest exhaust system for the 911 GT3 RS in action which the firm claims is the loudest and lightest SharkWerks exhaust available for any Porsche 997 GT3/GT3 RS.
Tipping the scales at just 8.5 pounds, the new exhaust system strips around 60-pounds from the rear of the car and replaces the OEM side mufflers and centre muffler and is compatible with the car's OEM cats and headers.
Being able to achieve such a lightweight system is an achievement in itself, as the GT3 RS already features a lightweight titanium exhaust system and goes to show just how capable modern day tuners have become.