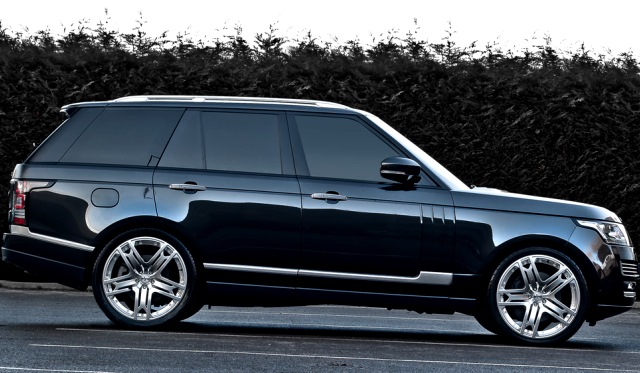 A. Kahn Design has built its empire on the Range Rover. Now the British tuner has taken the latest victim from into its house, the 2013 Range Rover. Since its global launch at the Paris Auto Salon, Kahn Design have been feverishly working to develop suitable aftermarket enhancement parts for the new Range Rover.
In this model, Kahn starts by giving it the RS600 wheels which have been enlarged to an impressive 9.5×23 inch in order to fit the arches. With an increased diameter, the wheels are expected to give the new Range Rover an imposing road prescence.
Looking at the wheels closely you will spot the distinctive clean lines and tensioned spoke surfaces concluding in a purposeful mechanical centre. The RS600 wheel is available in 22 and 23 inch fitiments. It will enter production for March delivery offered in silver, matte black and matte gun metal. The RS600's come with original Land Rover caps and fitting kits.