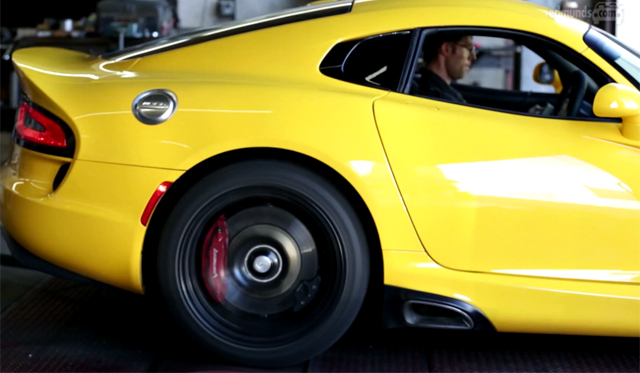 During recent Edmunds.com road tests of the 2013 SRT Viper GTS, the sports car pulled out some impressive numbers sprinting to 100km/h in just 3.7 seconds, pulling 1.03g on the skid pad and completing a slalom test at no less than 73.7mph.
Well to wrap things up, the new Viper GTS was taken straight to the dyno to test out the true wheel horsepower and torque outputs of America's latest supercar.
When put to the test, this pearl yellow example managed to put down 528 lb-ft of torque @5,100rpm and 558hp @ 6,150rpm at the rear wheels showcasing just how brutal the new 8.4-liter V10 engine really is.