Jaguar stunned the automotive press almost two weeks ago when it announced that the Jaguar C-X75 had been cancelled for production due to the global economic crisis. All of this news came just hours after word first broke on how the company had just reached a massive milestone in the development of the car, and rightfully left many hopefuls flabbergasted.
Fortunately however, the latest reports claim that while the C-X75 won't make it to production, development of five running concept cars will continue and most importantly, key technologies on the car will funnel down into production into other future Jaguar models.
AutoExpress is currently claiming that development of the five C-X75 prototypes will continue "for another five months, until it hits performance targets of 0-62mph in 2.8 seconds and a 205 mph top speed." This is quite surprising news as continue the development of the C-X75 will inevitably cost the British company millions of dollars for no real economic benefit, but the firm obviously believes that by doing so, it'll show just how capable the powertrain from the C-X75 really is.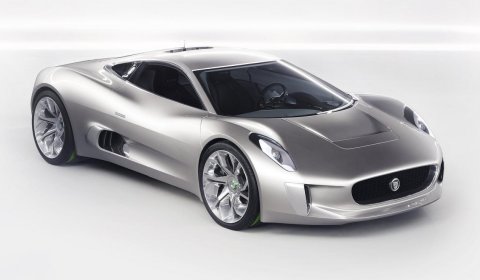 And the powertrain may in fact be kept for future use possibly in upcoming versions of the F-Type sports car, or even new sports cars from Jaguar. The C-X75 was going to use a 1.6 liter four-cylinder engine pumping out an impressive 500hp. This would have then been mated to a lightweight electric motor for extra power, and both of these technologies may be salvaged for future use.
Similarly, the carbon fiber chassis of the prototype, the advanced aerodynamics and lightweight alloys are also pinned to be used in future Jaguar models.