The Paris Motor Show is now in full swing and until October 14th you have a chance to see all the premieres and highlights at the Paris Expo at Porte de Versailles in Paris. To make sure you don't miss anything we bring you an overview of our highlights of the Paris Motor Show 2012!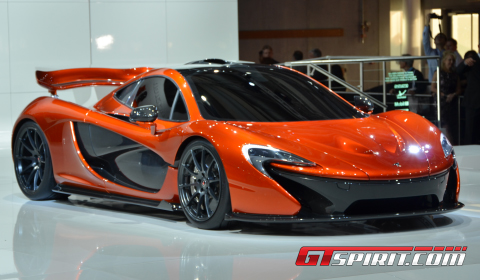 The absolute highlight at this years Paris Motor Show has to be McLaren's new supercar; the McLaren P1! The McLaren P1 is shown as a design concept in Paris, but McLaren expressed clear ambition to show a production version of the P1 medio 2013 and start first customer deliveries late next year. The production run will be limited to just 500 pieces and carry a price tag of about 700,000 GBP.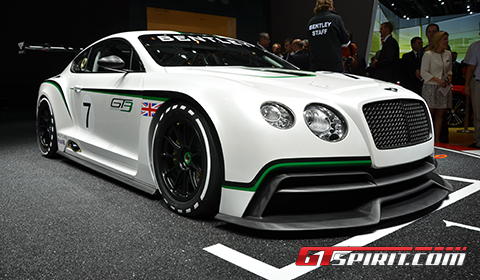 Bentley goes back to motorsports with this Bentley Continental GT3 Concept. The new Bentley competitor will be eligible to race in a range of race series and events, up to and including 24-hour marathons. Bentley stripped over 1,000 kg of weight from their Continental GT road car to make the GT3 a competitive racer.
Jaguar F-Type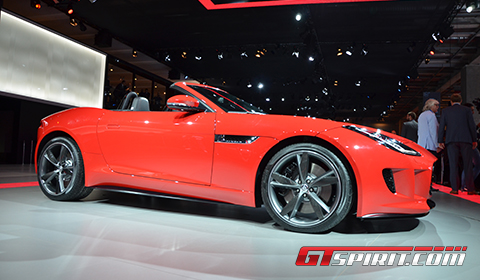 One of the biggest surprises in Paris was the new Jaguar F-Type. This new entry-level sports car from Jaguar offers great looks and performance for little money (prices start at just under 60,000 GBP). The two-seater, convertible sports car is focused on performance, agility and driver involvement and Jaguar offers two engines; its V8 engine (495hp and 625Nm of torque) and a V6 engine which is available as standard and as an S edition.
Porsche Panamera Sport Turismo Concept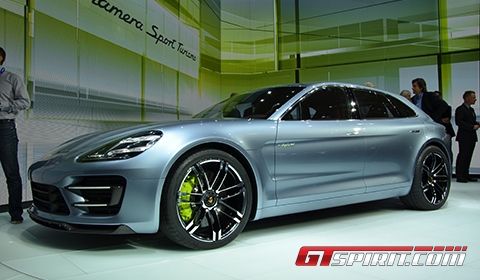 Porsche displayed the interesting Panamera Sport Turismo Concept in Paris. A concept study loaded with hybrid technology that gives clues as to what we might expect for the second generation of the Panamera. Check out the pictures or car for yourself in Paris, our press colleagues have been well impressed with the looks of the car and general consensus was that it looks much better than the current Panamera.
Rolls-Royce Phantom Coupe Aviator Collection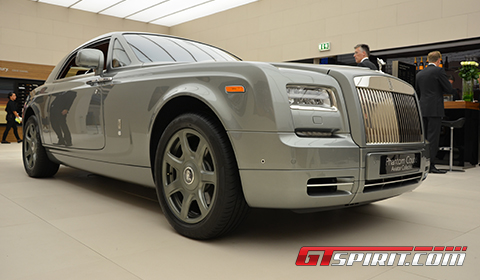 The Rolls-Royce Phantom Coupe Aviator Edition can only be found tucked away in the private area of the Rolls-Royce stand at the Paris Motor Show. Limited to 35 pieces this Aviator Edition Coupe is inspired by Charles Stewart Rolls and the Supermarine S.6B award winning seaplane, celebrating Rolls-Royce's simultaneous world speed records on land, air and in the water. It features a very special paintjob on both the cars body and wheels. The interior features aluminium panels and accents.
Other Paris Motor Show 2012 Highlights
For all our Paris 2012 News visit our Paris Motor Show 2012 Channel!