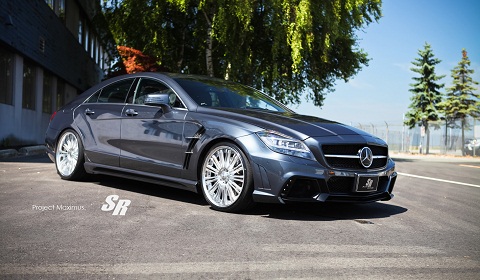 Wald International's bodykit for the Mercedes-Benz CLS is extremely popular with customers in the US! We've got another example to show you today thanks to SR Auto Group. They built this dark grey example recently. Underneath, the platform is the Mercedes-Benz CLS 63 AMG, a car that we like a lot!
SR Auto Group fitted the Wald International Black Bison bodykit. It features an aggressive new front fascia, new LED daytime running lights, ventilated fenders and an aerodynamic side skirt. At the back, there's a new set of rear air vents, a boot spoiler, diffuser and a quad-exhaust system.
The wheels here are Wald international Renovatio's. They measure 20 inches with a chrome Face, silver spokes and a chrome lip. Compared to the matte orange and the white example we've seen before, we're not convinced that dark grey fits the Wald bodykit. Let us know what you think in the comments box below!