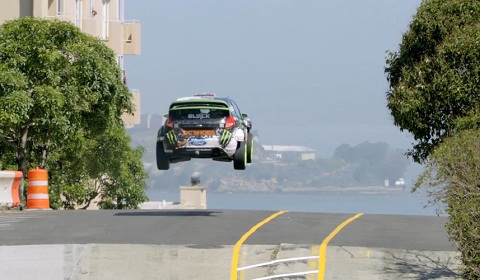 Ken Block, together with DC Shoes released the fifth installment of the original viral drifting series; Ken Block's Gymkhana. The setting for the new ten-minute Gymkhana video is San Francisco.
The car is Ken's Ford Fiesta RS WRC car. Cameo performances include X-Game gold medalist Travis Pastrana and Jake Phelps of Thrasher Magazine. It's every bit as epic as you would expect!
The team even managed to get the San Francisco Bay Bridge shut down to film the intro! See the full video below!