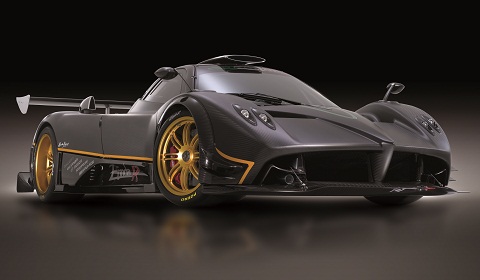 Today we received new information concerning the official release of the successor to the Pagani Zonda R, the ultimate tracktoy and record lap holder at the Nurburgring Nordschleife. The evolution of the Zonda R will make its official public debut at the Goodwood Festival of Speed 2012, which starts in two weeks on Friday the 29th of June.
The Pagani Zonda R Evo is new to us all, and has been kept under the sheets for some time now. The new evolution model – visible on this Flickr page and in the gallery below – is an improved version of the Zonda R, which is used as a test platform for the development of the Zonda and Huayra hypercars. At the annual show in the UK, Bernd Schneider will drive the 760hp-strong V12-powered racer up the hill climb.
Expect an increase in power to 760hp, an improvement in weight distribution, and perhaps some aerodynamic enhancements to the bodywork. Our insider did not share any figures or exact details, only the fact that it will make its appearance at the open-air carshow. So stay tuned for the official release soon!
The official release of Pagani Zonda R Evo at Goodwood is accompanied by the worldwide release of the 2013 Bentley Continental GT Speed, private showing of the Porsche 918 Spyder, and the official release of the 2013 Mercedes-Benz CLS Shooting Brake.