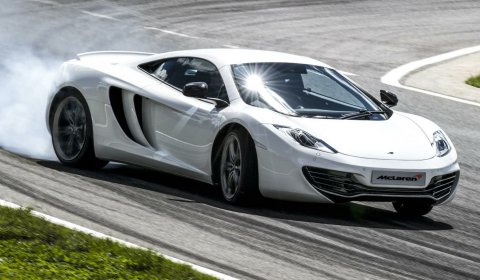 McLaren Automotive has announced a large package of enhancements for its McLaren MP4-12C. The official release follows after a letter send by the British car maker to all the MP4-12C owners, which was shared by an unofficial McLaren blog last week.
Headlining the changes is a 25hp power increase. It takes the maximum output of the mid mounted, twin turbocharged V8 engine to 625hp. Modifications have been made by McLaren's engineers to the 12C's engine and SSG transmission increasing responsiveness.
The 12C's unique Intake Sound Generator (ISG) system, which controls the amount of engine intake sound heard in the cabin, is now programmable across three levels in all three Powertrain modes allowing the driver to select the amount of aural drama he or she wants to enjoy, whatever the road.
A new door entry system is a feature of the new 12C. A small button mounted on each door replaces the 12C's touch sensor system. In line with customer feedback, this modification is intended to simplify the user experience. The ability to unlatch each door using the 12C key fob will be retained.
Vehicle Lift will be available as an option on 2013 model year vehicles. The system allows the 12C to be raised front and rear for improved ground clearance. This technology permits the vehicle to be raised by up to 40mm at the front and 25mm at the rear, and may remain in position at up to 60kph.
The 12C's Climate Control System will be modified exclusively for 2013 models. In addition to the standard 'AUTO' function of the system; new cars will be supplied with systems inclusive of 'AUTO LO' functionality. This new setting enables the desired cabin temperature to be reached in the quietest way possible, using lower fan speeds.
Another improvement is a wider variety of paint, leather and wheel options give customers yet more scope for personalisation.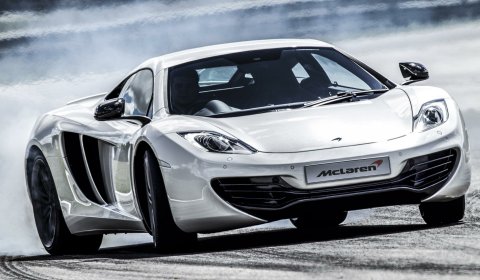 Customers who have already taken delivery of a 12C are not being neglected. Every 12C owner is being offered a package of upgrades, including the extra 25hp, at no cost, underlining McLaren's commitment to its customers ensuring they enjoy owning their 12C as much as they do driving it.
The following package of specification upgrades will be offered to every current 12C owner at zero cost to the customer:
M838T engine power increased to 625hp
Revised calibration for seven-speed SSG transmission
Programmable Intake Sound Generator
Headlights linked to rain sensor when in automatic mode
Easy-Exit electric seat function incorporating Seat Return (if specified)
New Meridian audio equaliser settings (if specified)