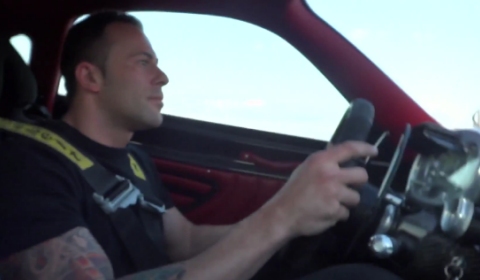 Following Harry Metcalfe's drive in the new Pagani Zonda 760 RS, the chief editor took a passenger lap with Pagani's chief test driver Davide Testi in the Zonda development car that has clocked over one million kilometers.
The special test vehicle has been to test hundreds of components over the whole life-span of Zonda. Other names for the car are 'Chassis No.2' and 'Nonno' (Grandpa in Italian) Zonda.
Enjoy the wonderful soundtrack and superb fluent shifts of the gearbox used in the Pagani 760 RS.