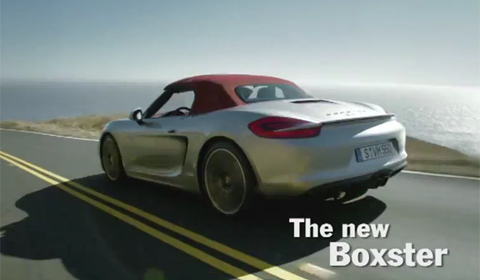 Porsche has released a promotional video for the new Boxster(S) in which the spirit of the roadster is being explored. The video features some rare footage from the carmakers archive and includes the classic cars like of the Porsche 356, 550, 908 and 936.
The third generation of the Porsche Boxster was launched at the Geneva Motor Show in March. The roadster ‒ internally designated 981 ‒ is not only lighter and more efficient than its predecessor, it's also bigger and features more power than before.
The 2013 Porsche Boxster comes with a choice of 2.7 liter engine or a more powerful 3.4 liter flat six engines with an output of respectively 265hp and with 315hp. The Boxster accelerates from standstill to 100km/h in 5.8 seconds and has a top speed of 264km/h. The S version has a top speed of 279km/h and needs only 5.1 seconds to hit the 100km/h.