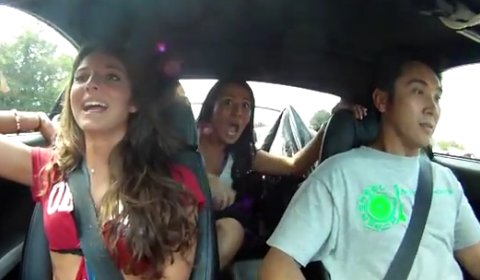 We found a new member to our series of clips with girls experiencing the ultimate performance of a tuned sports car! This time Son is taking a couple Twin Peaks girls for a drive in 1000whp Supra.
Check the video below and see the hilarious reaction of the girls, who normally work in a restaurant.
Want more cars and girls? Check the links below!