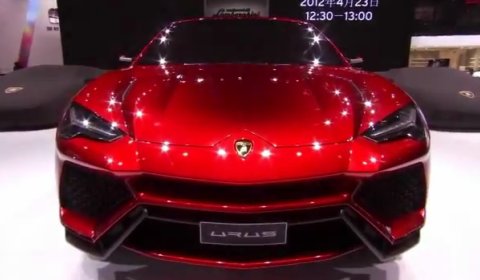 The Lamborghini Urus Concept has made its official debut at the Beijing Motor Show 2012. The Italians gave the press the option to have a closer look at the new SUV concept developed by the Italian car maker.
The Lamborghini Urus is intended to demonstrate what an everyday Lamborghini would look like. Lamborghini expect their target markets to be the USA, the United Kingdom, Germany, Russia, the Middle East and China with an annual production volume of around 3,000 vehicles.
More on the Urus Concept via the link. Check the videos of the concept live at the China car show below.