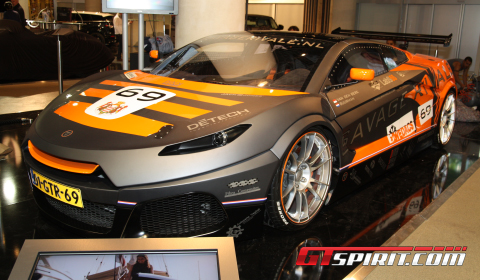 Savage officially unveiled the Savage Rivale GTR at Top Marques Monaco 2012. The Rivale GTR is essentially a two-door racing version of their four-door Roadyacht GTS.
The Savage Rivale GTR is built on the same platform as the GTS, but weighs less than its bigger brother and features a more powerful engine. The 6.2 liter V8 develops 700-800hp at 6,200rpm and 780Nm at 4,800rpm. Acceleration from standstill to 100km/h in done in 2.8 seconds and the top speed is 360km/h.
The Dutch track toy comes standard with two seats, but up on request more seats can be added for a multi-person experience. The production will be limited to 69 units and the price tag is € 145,000 (excluding taxes).