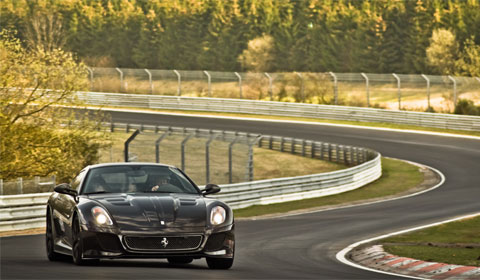 Already our third photo set from the Gran Turismo Nurburgring 2012 event comes from our Belgian reporter Mike Crawat. He spend all day at the green hell yesterday and snapped some amazing pictures along the track, at the Nordschleife entrance and during his lap with event organizer Jens in the Lotus Evora S.
Stars of the event are the two Swedish supercars, the red Koenigsegg Agera R and Koenigsegg CCXR were the true center of attention. Gran Turismo Nurburgring stays at the Nurburgring until Friday. Today the drivers from all over Europe drive the Grand Prix circuit before returning to the Nordschleife tomorrow.
Thanks to Mike Crawat for sending us the great shots. Check out his Facebook page for more automotive photos.