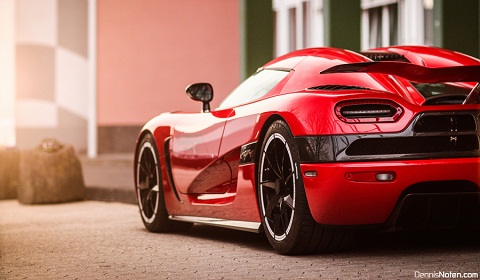 The first Gran Turismo event of 2012 is currently taking place at the Nurburgring. It started yesterday on 2nd April and runs through to the 6th. Both newcomers and more experienced drivers were welcome to Gran Turismo's flagship event. The whole track has been made available for three days of Gran Turismo trackdays, no buses, no tourists, no motorcycles, not traffic!
Dennis Noten headed over to photograph the arrival and registration yesterday, also catching a bit of action on the track too! As always, his photos are top notch. He managed to capture both Koenigseggs, the matte black CCXR with 'Top Gear' wing and the red Agera R. He also shot a couple of McLaren MP4-12C's, a Lotus Evora, Ferrari 458's, Nissan GT-R's, an Audi R8 GT and three Porsche GT3RS 4.0, among others!
The event was limited to a hunderd cars, however, no limitations were placed on the track. Instead of having to stop at Grune Hölle each lap, participants can continue along another 22km lap. Track days start at 08:00 and finish ten hours later at 18:00 giving the drivers three ten-hour sessions for the sum of £ 3,300 plus taxes!
Organisers also managed to secure Tony Ring and Sabine Schmitz as instructors. Enjoy the photos and be sure to head over the Dennis' facebook page for more!