Top Marques Monaco, the most prestigious supercar show in the world is due in a month. Based at the Grimaldi Forum exhibition center, the event usually attracts some manufacturers of the most powerful, luxurious and most exclusive vehicles in the world.
The show is not only about viewing the cars, but there is also a test drive pit. Some of the exotic cars at Top Marques could be experienced first hand as they can be driven on a section of the streets will be partially closed off for this occasion ‒ one month before the Monaco F1 Grand Prix.
This ninth edition will feature some of the fastest and most exotic cars. For example, Pagani will bring the Huayra to Monaco. Koenigsegg will be present with the powerful Agera R, Spano will be back with the GTA, Roding will show their lightweight Roadster, and Savage will unveil the Rivale GTR. The hand-built Renovatio T500 from Slovian car maker Tushek will makes its world premiere in the principality.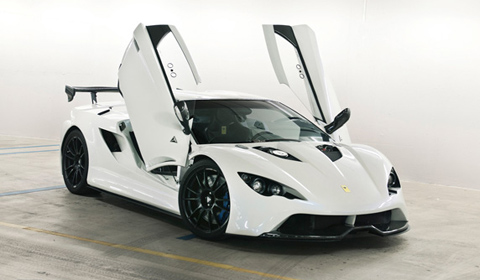 Other exhibitors this year include Noble, Fisker, Soleil Motors, MS Design, Mansory, Gembella, Hamann, Merdad Collection, MTM, DeLavilla, Pace-Insider Cars and Top Car as well as classics like Aston Martin, Ferrari and Jaguar.
For those interested in power on two wheels, there are a number of motor bikes being presented this year: DK Motorrad, Greber, Avinton, as well as electric bike from LITO Green Motion. Besides vehicles on land, there are also many power boats, luxurious tenders and other water toys at the show, which are available for a trial on the Mediterranean Sea. Top Marques also showcases some of the finest watches in the world.
GTspirit will cover Top Marques Monaco, which takes place from April 19 to 22 at the Grimaldi Forum in Monte Carlo. For more information please visit the Top Marques website.