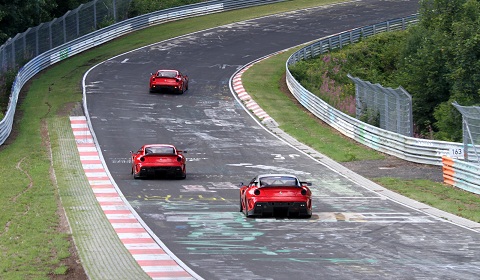 Back in May 2010 the German government handed over management of the state-owned Nürburgring race facility to a private company, Nurburgring Automotive GmbH (or NAG). The move was supposed to revamp the popular German racetrack, however, it has been a resounding failure, despite an injection of € 330 million of public money. Yesterday, German authorities announced that they would sever NAG's lease and look elsewhere for a new operator.
The move comes after a huge amount of public pressure and a number of high-profile scandals. Visitors to the Nurburgring will find a theme park and a shopping mall that seems at odds with the types of visitors the venue attracts. A Facebook group, set up to Save the Nurburgring even has over 59,000 members. The news could not have come sooner for them.
The German authorities will attempt to find a new operator for the Nurburgring with the tender process set to last around a year. Interior minister Roger Lewentz is reported as saying, "You would be amazed how many inquiries [we have received] from interested parties…"
Looking at some of the comments on the official Nurburgring facebook site, it's clear just how popular this decision is!