The continuing stream of information concerning the release of a Lamborghini SUV got a new chapter yesterday evening. According to Autonews, a senior source at Audi confirmed reports that the Italian supercar maker is close to revealing a dramatically styled and luxuriously equipped SUV/crossover concept. The Audi manager said:
I can't comment in detail but the speculation in the press is largely correct.
We asked Lamborghini for a statement concerning these new facts and the Italian spokesperson stated the following to us:
Lamborghini is not commenting on rumors which are absolutely normal for a brand like ours and which confirm the excitement about our luxury supersportscars. The only thing we can say is that we will have one surprise for the Geneva Motor Show and one for the Beijing Motor Show.
So Lamborghini confirms two new surprises or shall we say two new models for both events. They did not tell us which cars they are planning to release, but let's come up with a feasible story that fits to both surprises. We personally think that Geneva will show us the Lamborghini Aventador Roadster and the press days at the Beijing Motor Show will reveal a SUV/Crossover concept, but why do we think that?
The Lamborghini SUV/Crossover rumors surfaced after a series of renderings were revealed on Monday. The pictures made by Italian magazine Quattroruote showed a crossover concept. Add this to the comments by the Audi manager revealed yesterday and the essence of competing with the upcoming Bentley SUV or the Maserati Kubang, the vehicle should see its release in the fast-growing Asian market. The SUV is currently capturing the attention of an expanding class of Chinese consumers: the new rich. So a Lamborghini SUV would be a more logical step in the future sales plans of the Italian supercar brand.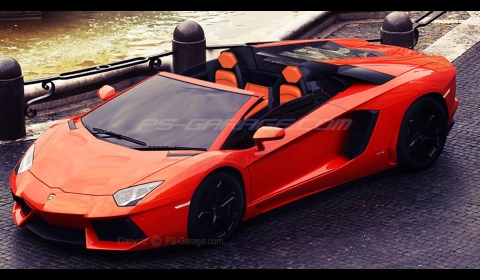 The new Aventador Roadster is ready for its debut, according to an earlier report in December. According to an insider, the car is simply stunning, even better then renderings we saw before. The release of the Lamborghini Aventador Roadster seems to be imminent. Following the release of the coupe Aventador in Geneva last year, it seems likely the Italians will showcase their roofless supercar at the Swiss car show starting in March.
Unfortunately, none of this has been confirmed by Lamborghini so far, we just combined all the pieces of the puzzle into a feasible story which fits both car shows.