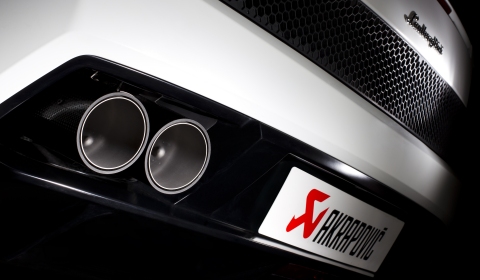 Slovenian exhaust specialist Akrapovic has released a video showcasing their latest product, a slip-on titanium exhaust system for the Lamborghini Gallardo series.
The exhaust system offers less weight (-18kg), more performance (+15hp) and a better sound track. The exhaust system is made of titanium and features four carbon fiber tail pipes. The company offers a wireless valve kit to tune the level of the exhaust sound coming from the V10 engine.
Pricing is also available and depends on local markets. The exhaust swaps owner for about € 5,200 and the wireless kit is available for € 390.