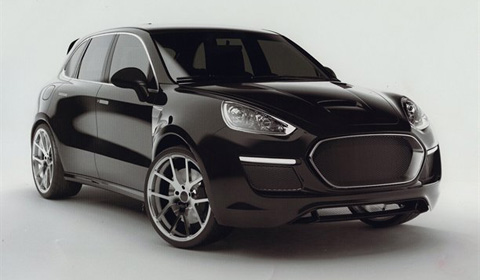 Eterniti Motors is progressing with its development of the Hemera, the luxurious 600 horsepower SUV. The British company has revealed more details about their plans for the vehicle aimed at the high luxury segment where Bentley and Maserati are planning their SUVs.
The Eterniti Hemera is the first model by the British company and was launched at the 2011 Frankfurt Motor Show. The SUV is based on the underpinnings of the Porsche Cayenne Turbo, but has been rebuilt according to Eterniti's own specifications. The 4.8 liter engine has been tuned to produce around 600 horsepower, which should enable the Hemera to accelerate to 100km/h within 4.5 seconds and reach a top speed of 290km/h.
Compared to the Porsche Cayenne, the Eterniti Hemera is lower, wider and has a lower center of gravity. The balance Eterniti is aiming for will put the Hemera on a par with a BMW M5 in terms of handling and comfort.
Engineering of the Eterneti Hemera is being handled by Alastair Macqueen, an experienced motorsport engineer in the world of sportscars and endurance racing who has won Le Mans three times and was responsible for the Jaguar XJ220. Speaking to Autocar, MacQueen said:
The Hemera has a responsiveness that I've never felt in an SUV. The immediacy is tremendous. A 'sporting-luxury SUV' might sound like an oxymoron, but I'm confident we can achieve what we set out to do.
Former Formula 1 driver Johnny Herbert is also involved in testing one of the three existing prototypes. He said:
I had my first drive of the prototype at a kart track last week, and I couldn't believe how quickly it got round considering its size. The steering has great feedback, and there's definitely more to come in terms of handling.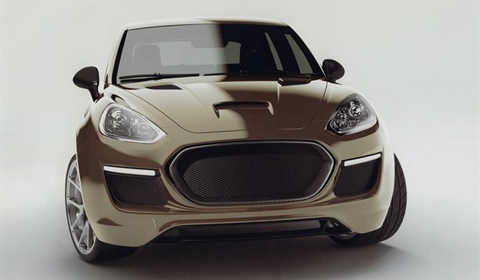 The car's final styling is taking shape, but is not entirely completed. According to the company, the definitive version will see changes to the front lights and splitter area are planned. Noticible is the impressive grille. For further sportive and luxurious appearance and handling lightweight 23 inch rims and low-profile tires will be fitted.
The Hemera will be designed to offer great luxury and comfort. Rear legroom has been extended by 120mm by moving the rear bench, replaced by a pair of plush seats, upwards and backwards. These seats will be electrically reclining, heated and cooled. For entertainment they will feature an iPad and keyboard.
The final version of the Eterniti Hemera will be unveiled at the Beijing Motor Show next April. Eterniti is aiming to sell 80 cars next year and 150 cars thereafter, from which 90 percent are destined for China. The other 10 percent are destined for Russia, Europe and the Middle East. The SUV will be priced at around £ 150,000 (€ 178,000 or $ 233,000) before personalization.
Gallery: Eterniti Hemera at the IAA 2011