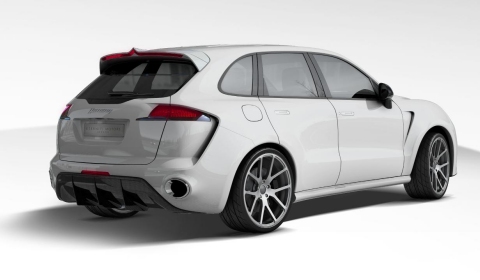 New British car company Eterniti Motors is today releasing full images of the prototype of its first model, which will be shown at next week's Frankfurt International Motor Show 2011.
The Hemera is the world's first Super-SUV and a VW Touareg/Porsche Cayenne coachbuild. It will bring new levels of luxury and performance to the SUV segment when production starts in 2012, according to the British company. The engine offers over 620bhp and a top speed in excess of 180mph.
Hand-built in London, it will feature a limousine-like rear cabin, including twin electric reclining seats, iPads and a drinks chiller, giving customers the option of being chauffeured as well as driving.
Stay tuned for more from the Eterniti stand at the IAA 2011.