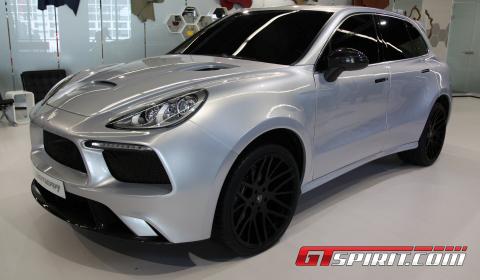 Eterniti Motors was one of the players we looked forward to at the IAA 2011 Frankfurt Motor Show. In the end, the vehicle displayed looked more like a 'tuned' 2010 Porsche Cayenne moved upwards into a high luxury segment where Bentley and Maserati are planning their SUVs. The inside was not visible yet for the press, nor the public.
The Hemera is the first model of the British company and it will be a 4×4 SUV fitted with a 4.8 liter twin-turbo V8 engine producing 620hp. Zero to 100km/h sprint is done in under 4.5 seconds and the top speed is 290km/h.
Production on the car is scheduled to begin in early 2012. The SUV will be priced at around € 171,000 or $ 240,000 and be offered with a full three-year warranty. The Brits even offer a "flying doctor" service. They hope to sell around thirty units globally in its first year via their dealer in London.