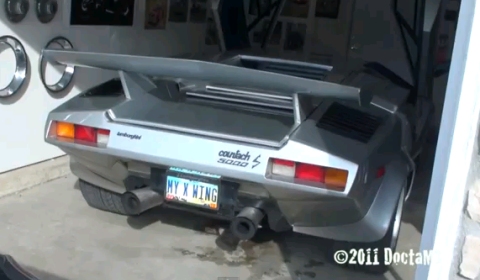 YouTube member DoctaM3, the owner of a Giallo Orion Lamborghini Aventador, had an unique drive and experience in a prototype Lamborghini Countach 5000S.
Lamborghini 5000S was built in 1982, sent to the US as the first 5.0 liter (LP500). The car was originally carbonated but then became the prototype for fuel injection. This is the first fuel-injected Lamborghini ever! It was shipped back to the factory in 1984 for bodywork and then used as the Geneva and Turin Show car. It was re-badged to 5000S.
As you can see in the video below, it is in pristine condition with all original factory paint and interior and is the only silver on blue color combination. The car has 15,000 original kilometers on the odometer. A true historical Countach.