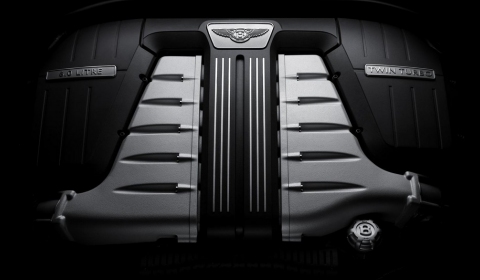 Bentley welcomes us all to the new sound of their upcoming direct-injection V8 engine to be released at the Geneva Motor Show 2012. Stirring and thunderous, it is the prelude to a potent new Bentley driving experience that begins in 2012, according to the UK luxury car maker.
The new 4.0 liter direct-injection V8 powerplant will be made available to customers as either a 415bhp, single turbocharged version or as a more powerful twin-turbocharged 555bhp variant. The engine will be used for the first time in the new Continental GT and was developed together with Audi.
For more information on the New Bentley Continental GT read our road test and experience in Berlin.