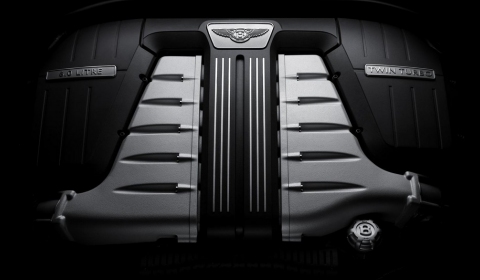 Well placed Bentley sources have reported to British magazine Autocar.co.uk, that the new 4.0 liter direct-injection V8 powerplant will be made available to customers as either a 415bhp, single turbocharged version or as a more powerful twin-turbocharged 555bhp variant. The engine will be used for the first time in the new Continental GT.
They also revealed that all of the £ 200,000 plus Mulsanne production for 2011 is already accounted for. The luxury saloon uses a 6.75-liter twin-turbo V8, which currently produces 505bhp and 752lb-ft of torque.
Expect more information on the new V8 engine at the Geneva Motor Show starting the 1st of March.