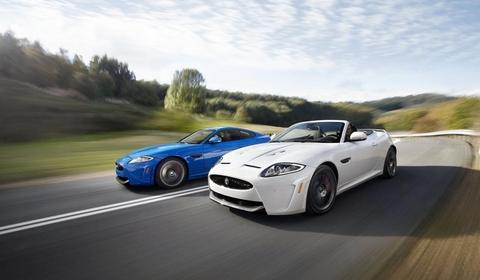 In expectation of live pictures from the Los Angeles Motor Show 2011 which will open its doors today, we can show you official images and a commercial video of the upcoming 2012 Jaguar XKR-S Convertible.
As announced earlier this week the roofless Jaguar will be the most powerful cat the British have built. Under the hood you'll find a 5.0 liter V8 producing 550hp which is good enough to do a sprint from standstill to 100km/h in just 4.2 seconds. It will reach a top speed of 300km/h.
When watching the video below you'll notice that it was shot at the Nürburgring Nordschleife, which makes us wonder what time the Jaguar XKR-S Convertible will need to lap the Ring!