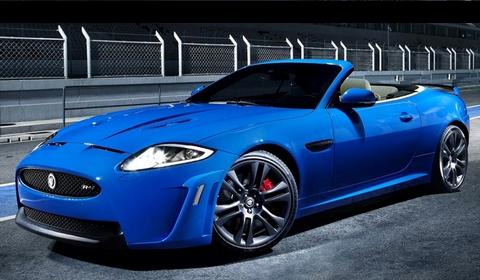 The Thanksgiving weekend usually holds the start of the Los Angeles Auto Show and this year it isn't any different. The exact number of world premieres at the show is unknown at this moment, but one of the eye-catching sports cars will be the Jaguar XKR-S Convertible.
After finishing tests with Jaguars most powerful convertible this summer, we will see the cat's official debut next week. The roofless Jaguar comes with the same 5.0 liter V8 engine found in the coupé pushing out 550hp.
Because the convertible is using the same power plant as its coupe brother the only thing that makes it a little bit slower is the extra weight. With the coupé doing a sprint to 100km/h in just four seconds flat, we can expect the convertible to do the same exercise in about 4.2 seconds. The top speed with the roof closed will be close to the coupé's 298km/h.
Please stay tuned for more news concerning this car, next week, live from Los Angeles 2011.