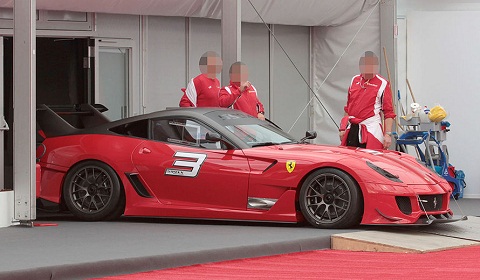 There seems to have been a lot of development at Ferrari recently. No sooner do we see spyshots from the 599 successor and a mysterious California mule, we also get pictures of the 599XX development. This is rumoured to be called the Ferrari 599XX Evoluzione, in the same way that we got the FXX Evoluzione.
The FXX Evoluzione came about as an upgrade for existing FXX program customers. We expect that this package will be offered in the same way for existing 599XX customers. The car pictured in the photo gains a more aggressive appearance. New features include a front splitter, upgraded front brakes, a new side-exit exhaust and the newly modified rear wing.
Not much can be said about the latest Corse Clienti model, we're expecting the official release to be at Geneva 2012. However, we do know that customers have been shown the upgrades.
[Via AutoMotorUndSport]