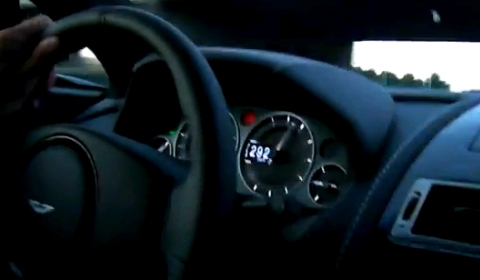 Earlier this week we showed you a YouTube video of an Aston Martin V12 Vantage Carbon Black Edition and his owner doing excessive speeds on the Belgian motorway E17. The Belgian court has now decided that the driver can be prosecuted on the basis of the video published on the Internet.
First of all the identity of the driver has to be officially determined. The police doesn't want to confirm, if they already achieved that. The license plate of the Aston Martin was clearly visible in another video published on the net, but this isn't enough proof.
The judge looking into the case says that the driver can be prosecuted for the speed violation. The clip itself doesn't have any special proof value but the judge can condemn the driver on basis of an additional inner conviction.
If the driver effectively gets prosecuted he risks a driving ban of five years along with the chance his car to be confiscated. This can only happen when the driving ban is more than six months and when it's proven that the driver is the owner of the British sports car.
[Via hln.be]