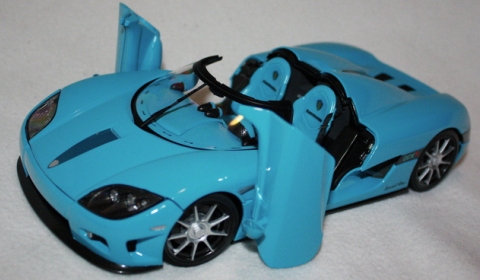 GTspirit reader Justin has created an unique model car. This 1:18 diecast authentic replica Koenigsegg CCX(R) in gulf blue was custom made for Abdulrahman Nasser Abdulla Al-Thani and is licensed by Koenigsegg. Justin informed us about the project and said:
When I first saw the "Special One" I knew that I had to build this beauty in scale 1:18. It took about three weeks to build this custom car but i think it was well worth it. I build it just for Mr. Al-Thani, and I hope I will get the chance to give it to him next summer.
As you can see, a few details like the spoiler and aircaps are still missing, but that is because the base model (black Koenigsegg by AutoArt) was a CCX and not a CCXR. But I am working on that already.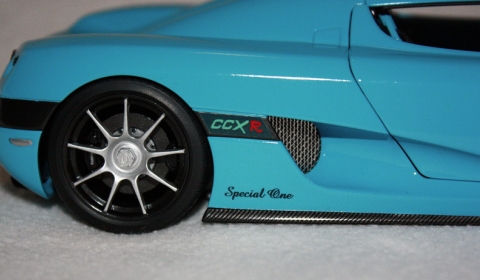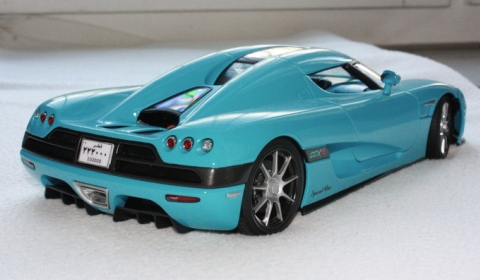 This is how we all remember the turquoise Koenigsegg CCXR.