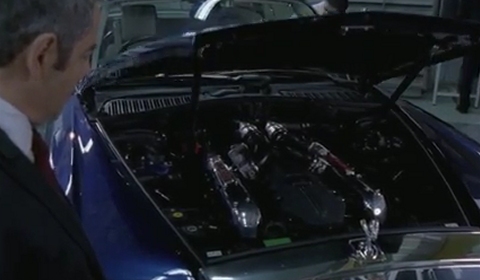 Rowan Atkinson tells us all the background on 'Johnny English Reborn' the sequel to the 2003 hit movie in which he plays the British spy, Johnny English. In the interview he talks about the film, the unique car displayed at the 2011 IAA Frankfurt Motor Show and his passion for Rolls-Royce.
The production version of the Rolls Royce Phantom Coupe is powered 6.75-liter V12 engine that produces 453bhp and 720Nm of torque. The engine is derived from BMW's N73 V12 power plant and is also assembled by the Germans.
But BMW originally intended to use a 9.0 liter V16 engine in the Phantom as they wanted the ultimate engine for the ultimate luxury car of the 21st century. BMW designed and developed several examples of the V16 but at the last moment BMW decided use a more economical V12 engine.