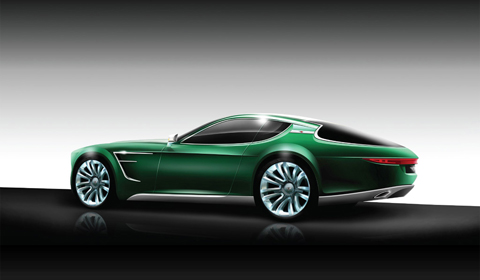 Jensen Motors was a manufacturer of sports cars from West Bromwich, England. The most famous model of the British marque was the Interceptor, a four-seat sporting GT hand-built between 1966 and 1976. The company went bankrupt, but now the Jensen Interceptor is getting revived.
The revival is made possible thanks to CCP Global Holdings, a British specialist group co-owned by Russian entrepreneur Vladimir Antonov, which will engineer, develop and build the new car together with Healy Sports Cars in Switzerland. Healy owns the Jensen brand and CCP is the company that already bought Bowler, is trying to acquire Spyker sports car business and developed a joint venture with design house Zagato.
This is not the first attempt to recreate Jensen. An other UK company named Jensen International Automotive has built by the Jensen Interceptor R, which is a modern recreation of the old Interceptor.
The new Jensen Interceptor will be based on an all new aluminum chassis and handcrafted aluminum body. This car will be unveiled to the public in late 2012. The first delivery to customers is scheduled for 2014. Annual production numbers and pricing are yet to be confirmed, but will be fixed to ensure exclusivity. Details regarding the engine of the revived Jensen are a still unknown. So stay tuned for more!