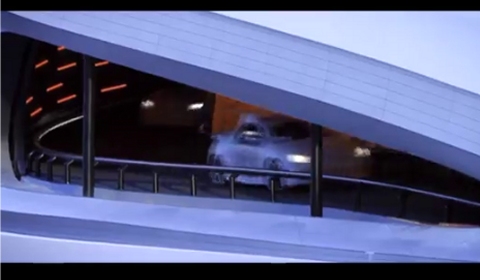 German car maker Audi has released a teaser video providing us with a glimpse of their new stand at the IAA 2011 starting next week. Audi has build its own personal test track at the event, where it will show an extensive lineup of new models and concepts.
Audi is by far the biggest player at the event, showing their 2012 Audi S8, S7 Sportback, S6, S6 Avant and 2012 Audi A8 Hybrid production models. Next to that they will also show three concepts and the new 2012 A5 DTM racer.
Integrated into its exhibition hall a 400 meter long track will be installed that loops into the building from the outside. It is also partially visible from outside the building. Daimler AG's Mercedes, is also planning a display with a roadway at the show. Both are following BMW, which was the first to have a track to show its cars in action at the Frankfurt event in 2009.
In total about thirty models will be on display, and visitors can ride in about a dozen vehicles, including race cars, that will circle the hall.