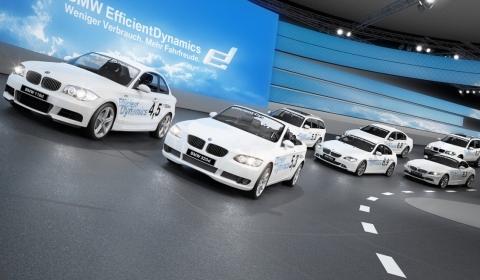 The IAA 2011 in Frankfurt is getting closer and closer. September 13 will be the first press day of the event in Germany and Audi has a surprise for us all. Following BMW two years ago, the Germans will have their own test track at the Frankfurt Motor Show, just to outshine BMW and Mercedes-Benz.
Integrated into its exhibition hall a 400 meter long track will be installed that loops into the building from the outside. It is also partially visible from outside the building. Daimler AG's Mercedes, is also planning a display with a roadway at the show. Both are following BMW, which was the first to have a track to show its cars in action at the Frankfurt event in 2009.
About thirty models will be on display, and visitors can ride in about a dozen vehicles, including race cars, that will circle the hall.
The biannual Frankfurt auto show, Europe's biggest, runs from 15 to 25 September, but we will bring you the news from both press days on the 13th and 14th of September.
[Via Automotive News Europe]