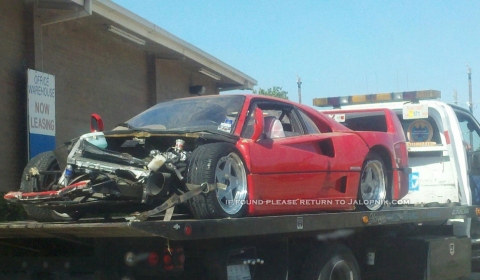 Not a lot is known about this Ferrari crash. The Ferrari F40 you see here was wrecked in Houston, US. A tipster told Jalopnik the driver was going too fast when he lost control and crashed into a building.
The crash followed after the news that a Ferrari Enzo was crashed in California a few weeks ago.
Feel free to share any more information on this crash.