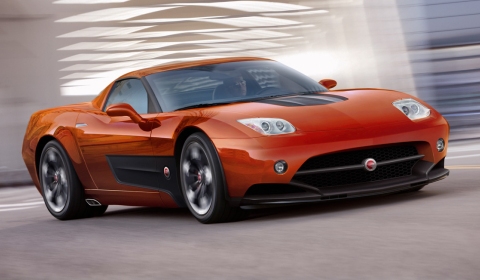 After showing the first sketches and a photo of the chassis of the SC-1, Endora revealed two new shots of the sports car showing how the production model will look. Bjoern Marek, CEO Endora-Cars, says:
Attentive observers will instantly see the difference between the first sketches of the blue and golden SC-1 and the new photo-realistic renderings. The new pictures show the SC-1 without partially covered rear wheels. This is our reaction to requests coming from potential customers and the media, asking to see the Endora with a more exposed wheel arch design. But there's no need to worry for fans of the first horizontal design, the rear of the production model can be bought in both versions – giving the customer the chance to make this decision for himself.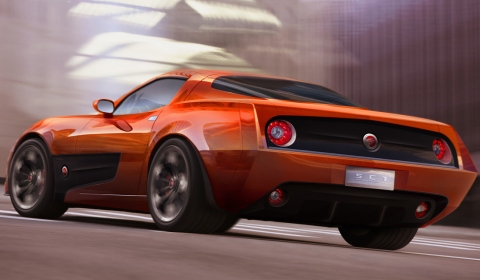 Customers will get their Coupe equipped with a 6.2 liter Aluminum-V8 (437hp, 424lb-ft) as the basic configuration. The mid-level powerplant would be another eight cylinder, this time developing 512hp and 470lb-ft of torque out of its 7.0 Liter engine. The flag ship model will feature a supercharged version of the 6.2 liter, that will deliver 647hp and 604lb-ft of torque to the rear axle. Every engine is mated to a six-speed manual gearbox, while an automatic transmission with six gears and paddleshift is optional for the smallest V8.